embio dIAGNOSTICS
Address the challenges of new Agriculture era. Detect and analyse instantly.
Detect Everywhere
Safer Food,
Safer Consumers,
Healthier Business.
Our vision is to help people monitor food quality, before they buy.
EMBIO Diagnostics Ltd is a science and technology company and creator of B.EL.D. (Bio Electric Diagnostics), the first multi-use handheld chemical analyzer that will test for pesticides in the food you eat, chemicals in the water you drink, bacteria on your food and overall increase the sampling rate and your data collection.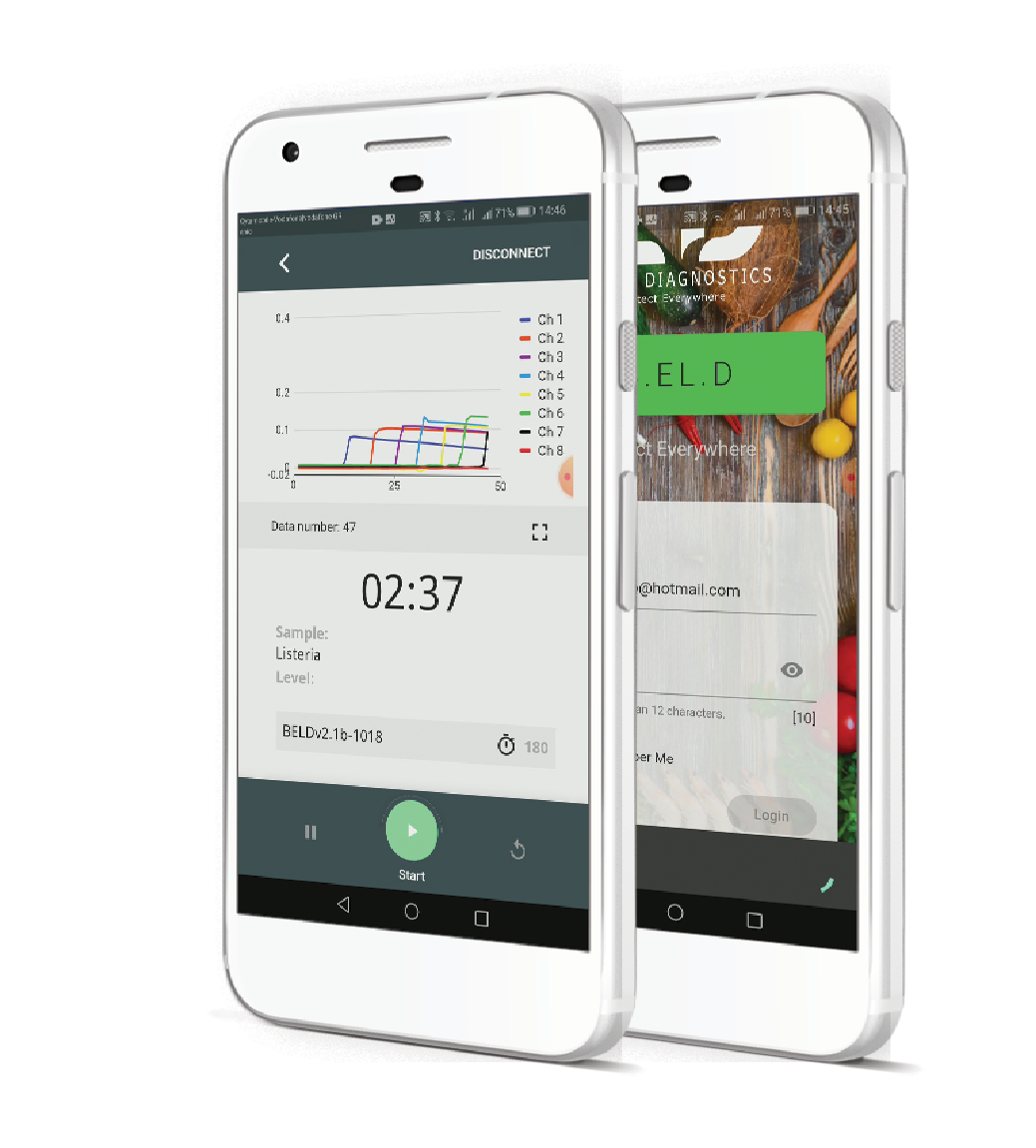 Data analytics
Track the efficacy of your produce analytics and orders by starting with your own portable laboratory and access to updated regulation.
Every active user has a private account and data analytics.
Another article for EMBIO, this time from the go to portal in startupper.gr More info on: https://startupper.gr/news-nexttoslider/56539/embio-diagnostics-kypriaki-startup-pou-engyate-asfali-trofima-se-3-lepta/ Διανύουμε μια εποχή που είναι όλο και πιο δύσκολο να...
EMBIO in collaboration with TAMIC(http://tamic.es/) and Air Institute(https://air-institute.org/) we installed state of the art weather stations in one of the most Innovative winery in Cyprus Region. Stations are currently operating and collecting data in key location...
On the upcoming month, we will be ready to officially release the new version of our BELD applications. For both iOS and Android. With features related with food supply chain, for retailers and producers. Stay tuned e
In collaboration and support
About Us.
EMBIO Diagnostics (EMBIO) designs and develops custom based hardware solutions and consults as an expert in the biotechnology at a global scale.