embio dIAGNOSTICS
Address the challenges of new Agriculture era. Detect and analyse instantly.
Detect Everywhere
Safer Food,
Safer Consumers,
Healthier Business.
Our vision is to help people monitor food quality, before they buy.
EMBIO Diagnostics Ltd is a science and technology company and creator of B.EL.D. (Bio Electric Diagnostics), the first multi-use handheld chemical analyzer that will test for pesticides in the food you eat, chemicals in the water you drink, bacteria on your food and overall increase the sampling rate and your data collection.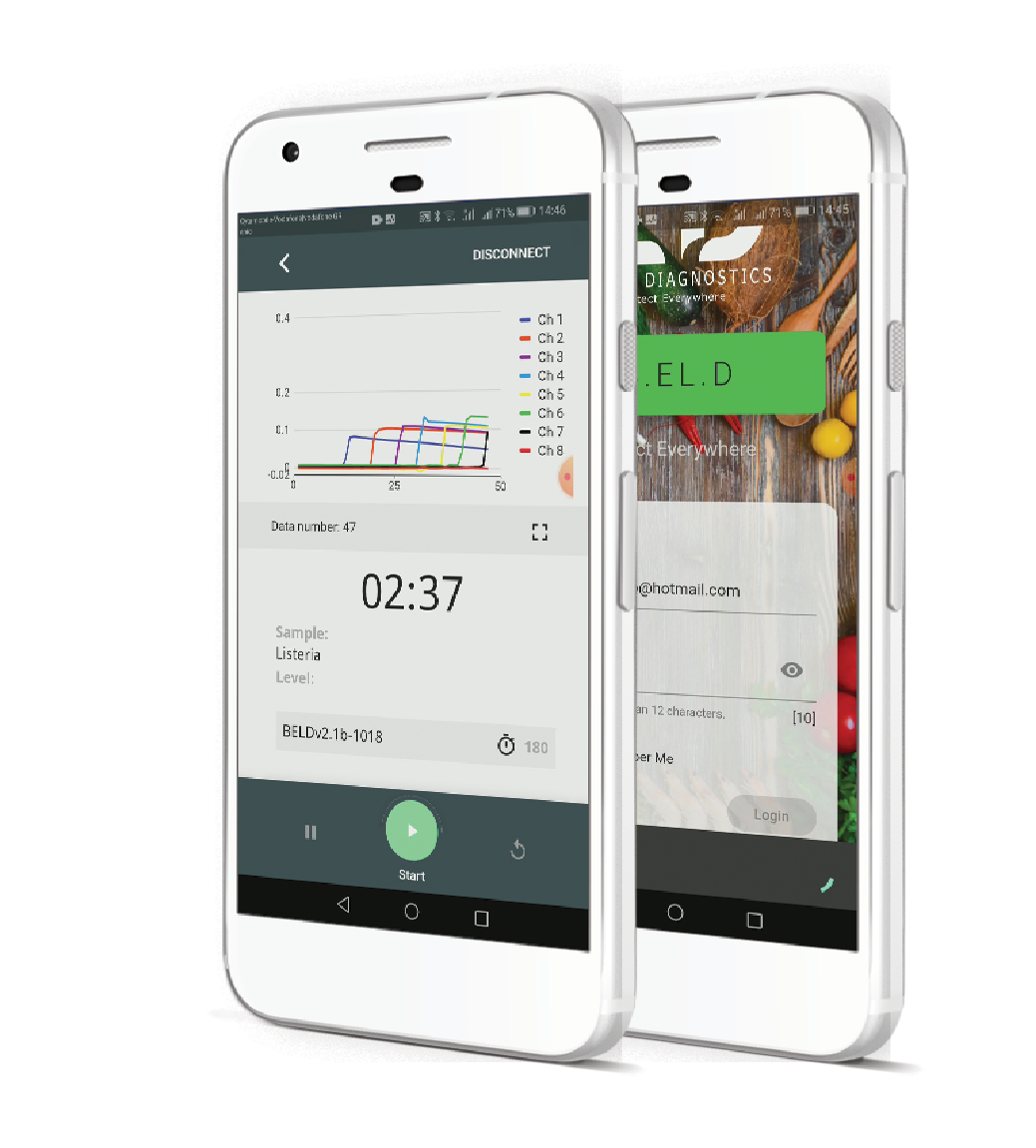 Data analytics
Track the efficacy of your produce analytics and orders by starting with your own portable laboratory and access to updated regulation.
Every active user has a private account and data analytics.
Our novel work and research is published in the leading biosensor journal. Knowledge is open to everyone. Motivation: Population growth and increased production demands on fruit and vegetables have driven agricultural production to new heights. Nevertheless,...
In collaboration and support
About Us.
EMBIO Diagnostics (EMBIO) designs and develops custom based hardware solutions and consults as an expert in the biotechnology at a global scale.