introducing airbeld
IAQ monitoring sollutions: create a safer environment anywhere.
Did you know that temperature and humidity play a significant role in virus spread. Moderate temperature (around 20-24°C) and humidity (40-60%) can reduce the survival and transmission of respiratory viruses by affecting droplet size and airborne transmission.
AirBELD is an integrated monitoring system capable of determining IAQ as well as detecting high hazardous incidents.
data collection and customized reports
TAKE ACTION ACCORDING TO DATA
data collection and customized reports
Benefits
Monitor indoor air quality in real-time for a healthy environment
Receive alerts to take prompt actions
Access a user-friendly app and dashboard, assign multiple users, create multiple spaces
Upload customized reports
Install easily with Wi-Fi and PoE options
API Integration: integrate into current BMS and manage multiple locations
Ensure compliance with state regulations
Use AirBELD Web & Mobile App to: 
Complete picture of IAQ in user-friendly App
Monitoring the activity of air pollutants of chemical or biological nature​ is in Real Time
Device management ​and control by multiple users
Data collection and customized reports
Easy API integration​
Customizable notifications via App
AirBELD Eos
AirBELD Eos with its powerful sensors and proprietary algorithm, provides real-time understanding of indoor pollutants and helps take informed decisions to sustain a healthy and comfortable environment.
Eos, the Greek goddess of the dawn, represents a new beginning and fresh start.

AirBELD Eos embodies a lightweight and accessible air quality monitoring solution that appeals to a wider audience.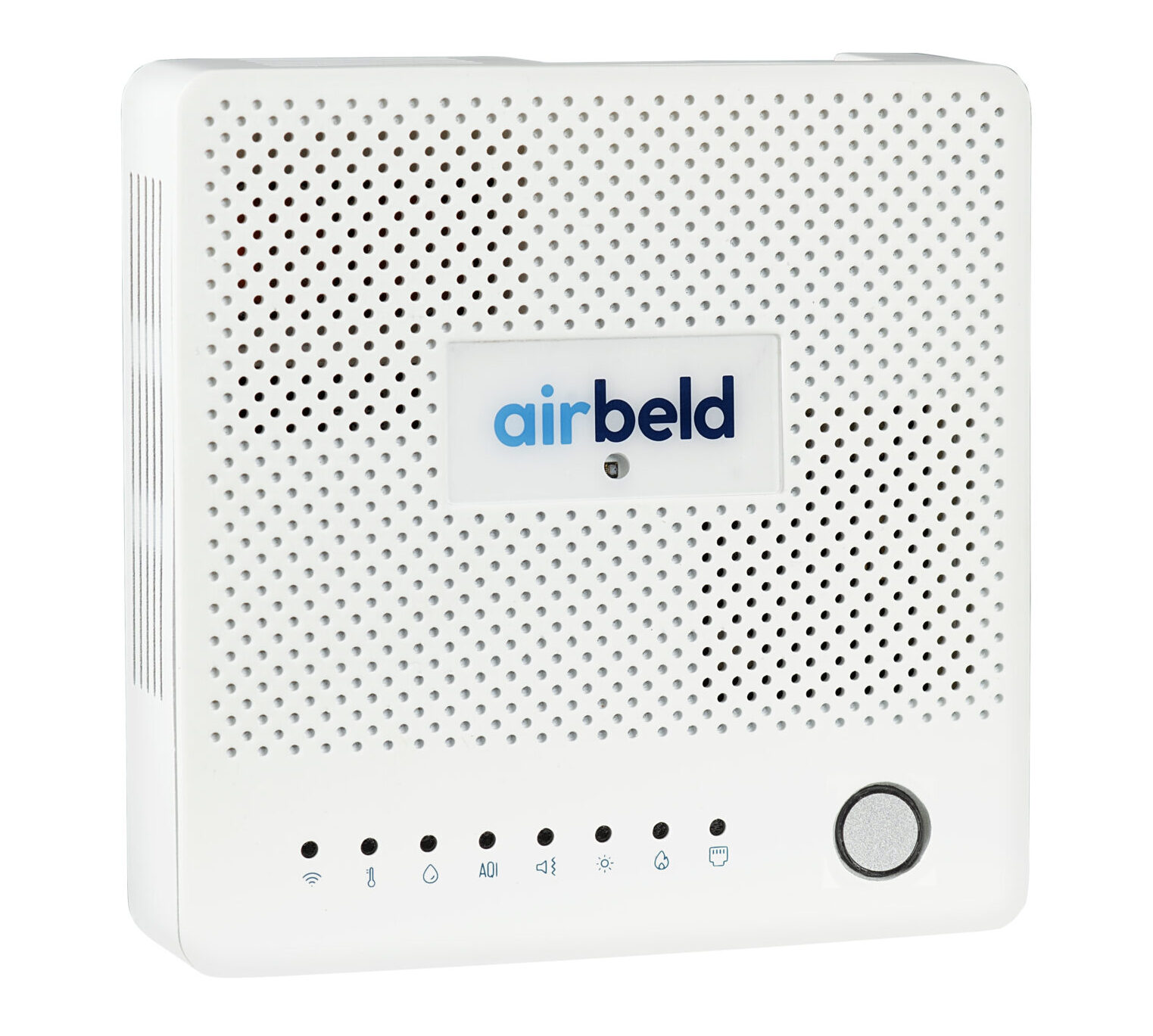 AirBELD Prometheus
AirBELD Prometheus is an innovative IAQ monitoring system that detects potential hazardous incidents.
It is designed to operate 24/7 in any room under normal environmental conditions for human presence and activity.
Named after the Greek Titan Prometheus, who brought fire to mankind, this device signifies the advanced capabilities and features it brings to air quality monitoring and control.